Posted by
Apr 8, 2013
in
R4i gold 3DS Tutorials
|
Comments Off

on Beginner's Tutorial: How to use R4i Gold/R4 DS Card for the 3DS XL/3DS/DSi/DS?
on
The R4i Gold Card (also known as R4 Card/R4 DS Card/R4i Gold 3DS) is generally considered as the best flashcart for Nintendo 3DS XL, 3DS, DSi, DS consoles currently on the market. Supported by well-known Wood kernel team, R4i Gold 3DS Card get firmware updates regularly to support more new games, you can use r4i gold 3ds to play nearly all the DS games. And yeah, Pokemon Black/White included. The R4 Card works with all 3DS XL/3DS (V5.1.0-11 or lower version), All DSi (V1.45 or lower version) and all DS console.
If you don't know anything about the R4i Gold Card, "What do I do when I've bought one and what else do I need to buy? How do I get the games on the card? How do I set up R4i Gold Card?"  You will get your question answered in this chapter, as it contains step-by-step instructions on how to set up and use an R4i Gold 3DS Card. You will find it's not too difficult to get started.
Things You Will Need
1. PC
2. Buy R4i Gold Card (Currently the best place to purchase an R4i Gold 3DS Card from is TheGamerDepot, They guarentee the R4 Card they supply will be compatible with the latest 3DS XL/3DS/DSi/DS system out of the box)
3. MicroSD Card
4. Card Reader
5. 3DS (or 3DS XL/DSi/DS) Console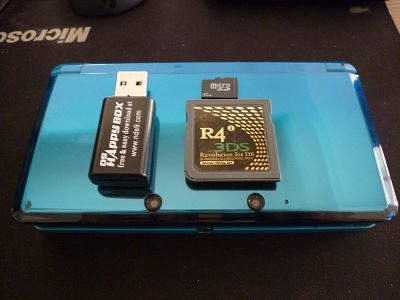 Step 1. Insert the MicroSD card into the Card Reader then insert them into a USB port in your computer. Open the MicroSD folder, which will appear as a removable disk drive on your PC. And format your MicroSD card. Dont forget to back up all the contents if you have something important on the SD card.
Step 2. Download the latest R4i Gold 3DS Wood Kernel V1.57 from Our Firmware Download page and you will see the compressed file as below

Extract the kernel file with WinRAR or another decompression program, you will get
Access the folder, you will see the r4i gold 3ds kernel files

Step 3. Copy all the contents of the kernel folder and drag them onto the root of your MicroSD card. (make sure copy all the files inside instead of the folder), and you can create a new folder to store the game files or simply put the games onto the SD card.
Step 4. Insert the MicroSD card into the R4i Gold 3DS card.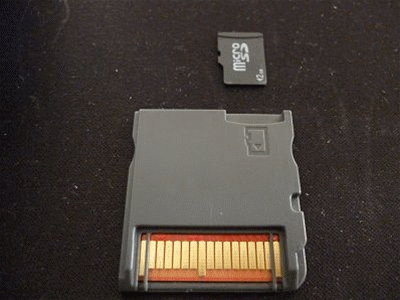 Step 5. Insert the R4i Gold 3DS card with SD card installed into the 3DS (or 3DS XL/DSi/DS) Console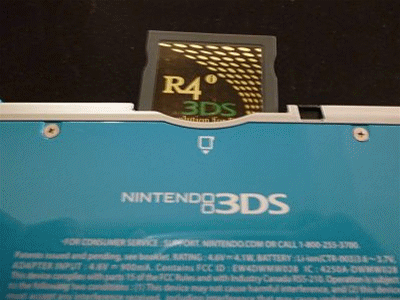 Step 6. Boot up the 3DS (or 3DS XL/DSi/DS) Console and you'll see the R4i Gold Card icon as below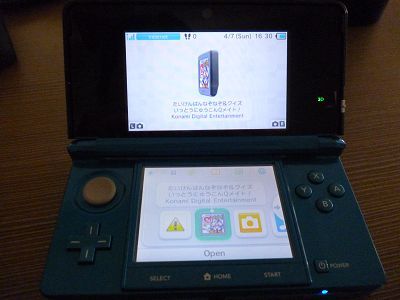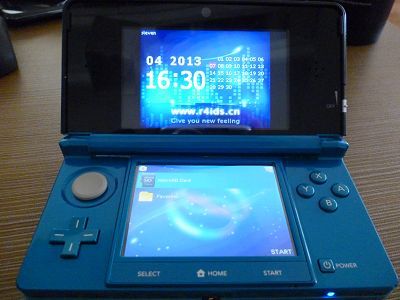 Step 7. Start playing games !