Posted by
Apr 25, 2013
in
R4i gold 3DS Tutorials
|
Comments Off

on How to update r4i gold 3ds for 3ds 5.1.0-11 and dsi 1.45
on
R4i Gold 3DS is the most reputable and affordable flashcart at the moment,  it works perfectly with N3DS Ver5.1.0-11 J/E/U and NDSi Ver 1.45 J/E/U consoles. In addition, it uses the amazing R4i Wood Firmware developed by Yellow Wood Goblin as its official firmware and is cheap. Whenever there is a 3DS/DSi update, R4i Gold 3DS could always bypass the update quickly without a new hardware model needed. Please follow the step-by-step guide below if your R4i Gold Card was blocked by N3DS/NDSi firmware update.
Things You Will Need
1. DS Lite console (you can use DSi /3DS/3DS XL console to do the update, as long as your dsi version is lower than V1,45 or 3ds/3ds xl console version is lower than V4.5.0-10)
2. R4i Gold 3DS card (TheGamerDepot  team will upgrade all the r4i gold cards to work with the newest 3ds/dsi console out of the box)
3. MicroSD card
Step 1. Insert the MicroSD card into the Card Reader then insert them into a USB port in your computer. Open the MicroSD folder, which will appear as a removable disk drive on your PC. Format your MicroSD card. Make sure to back up all the contents if you have sth important on the SD card.
Step 2. Download the latest wood firmware from our kernel download page. Currently the latest wood firmware is V1.58
Step 3. After you download the V1.58 kernel, you will see the compressed rar file
Step 4. Extract the kernel file with WinRAR or another decompression program, you will get a wood v1.58 kernel folder.Access the folder, you'll  get the 5 files.
Step 5. Copy all of the files into your MicroSD card, Make sure put all the files inside (not the whole folder) on the root directtory of your SD card.
Step 6. Download the 3DS V4.5.0-10 & DSi V1.45 upgrade patch ( see the pic below) from http://kernel.r4ids.cn/R4iGold_3DS45_NDSi145_Patch.rar

Get the rar file.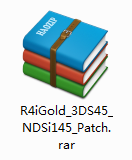 Extract it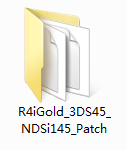 Open the folder
In this guide, I'm using a DS lite console to do the update, so I'll copy the "R4iGold_3DS45_NDSi145_Patch_NDSL.nds"  into the root of the MicroSD card. If you use a DSi or 3DS to do the update, just use the other one named "R4iGold_3DS45_NDSi145_Patch_NDSi.nds"
After you put all the files on the SD card, you'll get contents as below
Step 7. Insert the MicroSD card into the R4i Gold 3DS flash cart and insert them into the DSL(or 3DS XL/DSi/3DS) Console and boot up.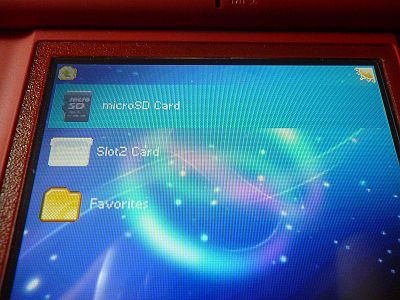 Step 8. Access the SD card folder
Step 9. Click the update patch file to start the update process
Up screen
Bottom Screen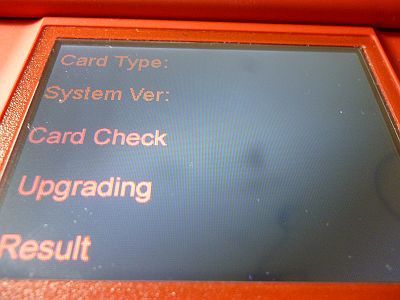 Take out the r4i gold 3ds card and reinsert it into the ds lite. Then press A  to go on.
If you use a DSi or 3ds, you don't need to take out the r4i gold card and just press A.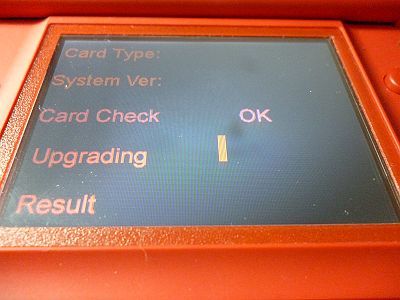 Step 10. Wait and until update completed.  Make sure do not power off the console during the update process.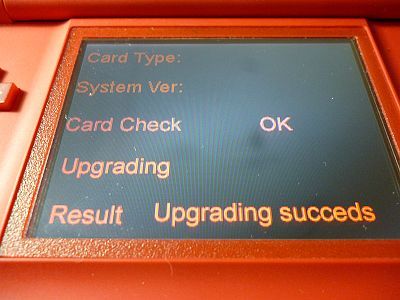 Step 11. Finished!  Start playing games!